Galizet Home Lending has an array of home loans available to you, we can help you acquaint yourself with them. Certainly, we'll be happy to help you select the best kind of home loan for your needs, but it only takes a couple of minutes to evaluate your home loan options below and get an impression of what might deliver the best value for you. Whether you're a first-time homebuyer, refinancing, building a new home and already know what you want. Galizet Home Lending has the right loan options to meet your individual needs. We offer low rates, great service and a simple process, but we offer that and so much more. Contact Galizet Home Lending to learn more about our personally tailored loan options, compare home loans and get prequalified today!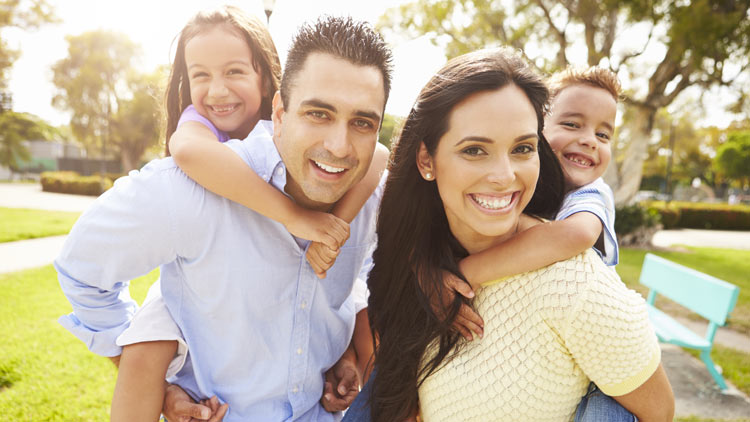 Which type of Mortgage Loan is best for you?
First Time Home Buyer Loans
You can move-in with as low as a 3% down payment. If you don't have that large down payment FHA is not your only choice. You can move-in with a conventional 3% down loan payment too! Also, for conventional loans a low-down payment for as low as 3%, even for a first-time home buyer. You can decrease or remove the monthly Mortgage Insurance (not a possibility with FHA). Normally, quicker, smoother and with a lesser monthly payment than FHA. You can also use gift funds for your whole down payment.
FHA Fixed Rate Loans
Sponsored by the Federal Housing Administration, FHA loans are the perfect match for those with not so perfect credit, no credit history, or limited money for a down payment. We can help you customize your FHA fixed-rate loan from 10 to 30 years. New purchase loans allow for a low-down payment of 3.5% of the purchase cost. Whether it's a 15, 20, or 30-year loan you will continuously have an unchanged principal and interest payment. No changed on monthly payments down the road.
FHA 30 Year Fixed Rate Loans
Lower payments entail more borrowers are qualified to get a 30-year fixed rate mortgage to pay for their homes and with a 30-year fixed rate mortgage rates, you'll never have to worry about your payments going up if interest rates rise. Your home loan will be paid off totally in 30 years if you make all of your disbursements on time, but you also have a choice to pay off your loan quicker by contributing extra each month or making extra monthly payments without any penalties and you can go back to smaller payments if necessary.
FHA 15 Year Fixed Rate Loans
If you have the finances to afford a larger mortgage payment each month, consider a shorter-term, 15-year fixed-rate loan. Interest rates are often lower, and you'll be able to pay off your home loan in half the time of a typical 30-year fixed-rate mortgage, ultimately saving you more money in interest over time. That means savings you can use for other important milestones—like college and retirement. Paying off your mortgage faster also helps build equity faster by paying down the principal balance.
FHA Adjustable Rate Loans
Sponsored by the Federal Housing Administration, FHA loans are the perfect match for those with not so perfect credit, no credit history, or limited money for down payments. FHA offers 3 and 5-year opening fixed-rate periods. The interest rate is fixed at the time of closing and remains continuous over the opening fixed-rate period. When that expires, the interest rate can go up or down on annually. FHA adjustable rate mortgages (ARMs) typically offer lower interest rates and monthly payments over a short introductory period.
FHA 203(k) Loans
This government-sponsored loan provides long-term fixed and adjustable rates with a low 3.5% down payment to finance the purchase and restoration (with a minimum $5,000 of renovation work) of a property. To deliver the funds for rehabilitation, the loan amount is grounded on the projected value of the property with the work finalized, bearing in mind the cost of the work. All restoration work must be finished within 6 months of closing. The loan has provided help to improve America's housing standards.
FHA 203(h) Loans
This is a special mortgage insurance program for disaster victims whose former homes had been destroyed or damaged to such a degree that it needed to be replaced. This program provides a fixed and adjustable rate loan terms. The borrower's application for the loan must be presented within a one year of the president's declaration of the disaster. A generous solution for homeowners whose home was damaged, or destroyed, and are seeking flexible options to finance minor or major repairs. 100% financing.
Conventional Loans
Largely, this program is a good choice for consumers who hold a high credit score, steady employment past, and are considering providing an enough down payment. Conventional loans possess some of the lowest interest rates in the market. No private mortgage insurance (PMI) when you finance 80% of the loan-to-value or less. Your down payment can be as low as 3% contingent upon your credit score and loan amount. Adept to put aside escrows when finance is 80% of the loan-to-value or less.
Refinance Loans
Obtain more cash out of your property. Extended refinance choices offered. Many things you can do with a Cash-Out Refinance; a vacation, pay off high-interest credit cards, a college endowment, or a home renovation project you've been holding off. Benefit from today's low refinancing interest rates and only one of the many reasons to consider refinancing your mortgage. Many knowledgeable borrowers look to a mortgage refinance to lower monthly payments, pay off debt under one loan, or save on interest charges.
Home Equity Loans
Access cash from the equity in your home. Consider the advantages of a home equity line of credit: Pay for home improvements, like a new kitchen, bathroom, pool deck, or major renovation. Save money by paying off high-interest rate credit card balances and loans. Cover expenses, like college or medical costs. Also, start on the projects you've been putting off. If you're looking to redo your driveway or finally add on that fourth bedroom, we're ready to help you get started with a home equity loan.
Home Equity Line of Credit (HELOC)
Your home has your back when you need it. Want the flexibility to borrow on an as-needed basis, such as for tuition payments or emergency money in a pinch? A home equity line of credit (or HELOC loan) may be just what you need. A HELOC is a line of credit secured by your home that allows you to borrow on the go, up to a determined dollar amount. If you're ready to tap into the equity you've built up in your home to cover upcoming costs, we can help you get there.
Hybrid Adjustable Rate Loans (3/1 ARM, 5/1 ARM, 7/1 ARM, 10/1 ARM)
A hybrid adjustable rate mortgage (ARM) is a great, affordable choice for borrowers who don't plan on staying in their home very long or those who would like to save more money up front. This hybrid adjustable rate mortgage offers borrowers the advantage of lower preliminary monthly payments and interest for the first years giving you the chance to qualify for larger loans, lower payments and additional short-term savings than a fixed-rate mortgage. You may end up with a lower monthly payment.
Foreign National Portfolio Loans
We offer loans for Foreign Nationals with amazing terms. There are many investor choices, and some require very little documentation to close. This loan product is a portfolio lending program. It is a perfect loan for foreign nationals who visit the United States consistently and are seeking to purchase an investment home or vacation get-a-way home in the United States while continuing to live out of the country. Domestic credit scores and history are not necessitated. Self-employed buyers may also qualify.
Private Investor Loans
Banks tend to work it safe with their lending. Private investors are not the same as banks, and it is important to recognize the difference. The three main differences come with the interest rates, the length of the loan, and how simple it is to get approved. With a hard money loan, you pay back the original amount loaned, called the principal, plus the interest. We can help you find the right lenders and assist you with your distinctive situation. We'll go through your financial situation, assess the home you want to buy, and type of loan you need.
Jumbo Loans
Jumbo loans surpass conforming loan limits of $484,350 ($726,525 in some areas). They can be used for main residences, vacation homes, and investment properties. A jumbo loan with a 30-year fixed rate mortgage is a suitable means to finance your home without requiring a second mortgage or binding up capital. If you are looking to buy an expensive or luxury home and have a lower debt-to-income ratio, a higher credit score, and a larger down payment, a jumbo loan may be the right loan.
Investment Property Purchase Loans
Lock in a fixed-rate financing on a single rental property for 30 years. Investment property loans focus primarily on property income and our loan product is made for rental investors who want certainty as well as flexibility. If you need a home loan for your investment property; this investment property loan would be utilized for the purchase or refinance of an investment property, which is a property that is not occupied by the owner and who in most of the time, receives income from the property.
Reverse Loans
A reverse mortgage could be an essential component to your retirement planning, providing funds now and for the future. It's a loan that can assist and make it easier for homeowners and homebuyers age 62 and older to live a comfortable retirement. You'll continue to reside in your home and keep title to it. As with any mortgage, you must meet your loan responsibilities, maintain current property taxes, insurance, maintenance, and any condo or homeowner's association fees. You can take your funds as a lump sum; line of credit.
VA Loans
Sponsored by the U.S. Department of Veterans Affairs, VA loans contain fixed interest rates, a simple approval procedure, favorable loan conditions, and no down payment required. And since a share of your loan is guaranteed, mortgage insurance is not required. Active-duty service veterans, members and certain surviving spouses may be qualified to financing 100% of the home value up to present conventional loan limits. VA home loans are obtainable for purchase and refinance.
USDA Loans
Sponsored by the U.S. Department of Agriculture, USDA loans are for homes situated in suitable rural areas regulated by the U.S. Department of Agriculture. The program proposes full amortizing, fixed-rate mortgage financing and guaranteed by the U.S. government. A USDA loan is a zero down payment mortgage for suitable rural and suburban buyers. USDA loans are delivered via the USDA loan program, also known as the USDA Rural Development Guaranteed Housing Loan Program. Down payment starting and 0%.
Construction Loans
A construction loan offers you the occasion to build a new home. Through the construction and draw period, just interest payments are owing on the drawn balance. Then it can be closed with an extensive variety of loan choices once the home is built. This tailor-made loan product gives you the possibility to construct and finance your home with just one application and closing. Just one set of closing costs and fees, a simple draw schedule, plus just having to make interest-only payments throughout the construction phase.
Bridge Loans
A bridge loan is regularly used when you are preparing to buy a new home before selling your existing one, and you pay off once your existing one sells. Our pre-approved credit lines and single project bridge loans deliver flexible funds to investors looking to obtain, refinance, renovate or aggregate properties. Homeowners confronted with unexpected transitions, such as a work relocation, might favor bridge loans to more traditional mortgages. Each loan is short-term, intended to be repaid within 6 months to 3 years.